A MESSAGE FROM THE PRESIDENT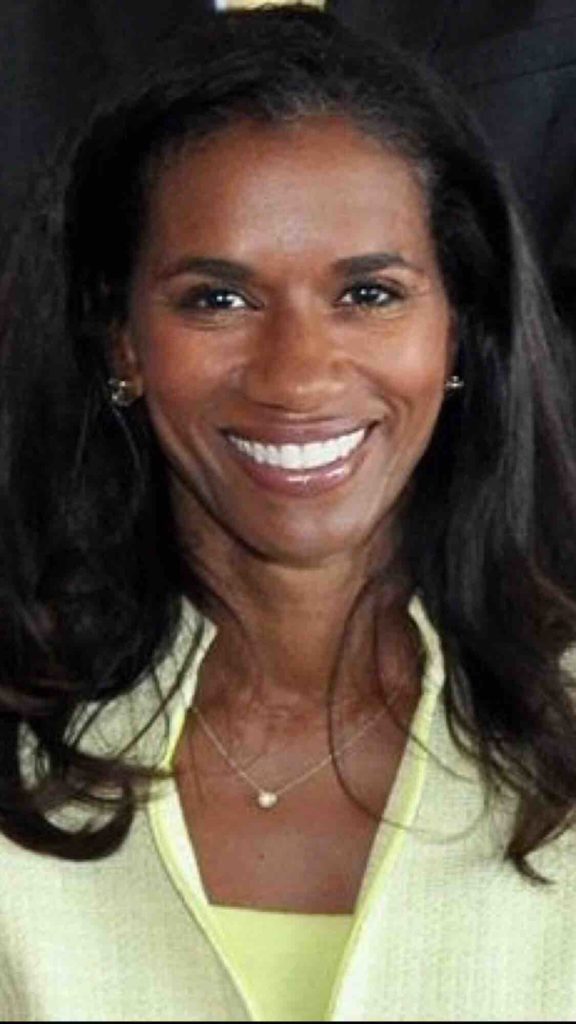 Greetings and welcome to the official website of the Penn Towne Chapter of The Links, Incorporated .  We invite you to take a moment to explore our newly re-launched site and learn more about our many exciting programs and service projects.
Our chapter was chartered in Philadelphia on September 6, 1975 by twenty-five dynamic friends:   Ruth Bridges, Annie Clarke, Constance Clayton,  Carolyn Hall, Sylvia Horn,  Annette Miller,  Vivien Vaughters,  Ethel Allen,  Reba Bowie,  Naomi Hamilton, Marjorie Farmer, Ora Bundy,  Jacqueline Evans,  Dorothy Granger,  Andrea Gray,  Mabel Green,  Helen Hagan, Doris Harris,  Gwendolyn Hewlett, Rae Minter, Ruth Moses, Nettie Taylor,  C. DeLores Tucker,  Sharon Watson, and Mabel Wilson.  The chapter was organized by Link Toni Brazington, a member of the Philadelphia Chapter.
As the newly elected President of the Penn Towne Chapter, I join with our Executive Board, Facet and Committee Chairs in expressing our excitement and enthusiasm in being charged with leading this dynamic and distinguished sisterhood of women for the next two years.   We invite you to browse our site in the coming weeks and months to learn about us and to get the most comprehensive and up-to-date information available on the programs that we sponsor, as well as, learn about the other activities that we support.
The Penn Towne Chapter is known for its dynamic programming, fundraising acumen, and its dedication to improving educational opportunities for our youth.  Thus, it is with great pride that I mention a few of the many community service projects with which we have had the pleasure and indeed privilege to be involved.  Our activism has included our partnerships with such commendable institutions as Habitat for Humanity, Merck Pharmaceuticals and Wills Eye Hospital.  (Our Project SEE program with Merck and Wills Eye provided eye examinations and education for the public on the symptoms and prevention strategies of Glaucoma) , SAT Preparation Courses, as well as, cultural and educational enrichment experiences for K- 12 students through our Penn Towne Academy.
In response to the needs of the Greater Philadelphia community that we serve, and in keeping with a new national initiative spearheaded by First Lady Michelle Obama, we are forging ahead with additional new programs to address the concerns of childhood obesity as well as the complications attributed to adult obesity, heart disease, diabetes and hypertension, especially in African American women.   Of course, we welcome any and all support as we strive to make a difference, tackling issues that plague our community.
I would be remiss if I failed to speak to the dynamic sisterhood of women that comprise the Penn Towne Chapter who not only share an array of cumulative years in service to the Links Incorporated, but are as diverse with respect to their professional achievements, as they are in their life experiences.  A plethora of professions are represented by these captivating and remarkable women, they include:   EDUCATION (school superintendents, school principals, grade school teachers, college professors, special education teachers, various other school administrators, etc.); LAW (judges, deans of law schools, attorneys, paralegals, etc.); MEDICINE (general practice, as well as, specialties such as radiology, optometry, plastic surgery, dermatology, dentistry,  obstetrics/gynecology, nursing, public healthcare, etc.); SCIENCE AND RESEARCH, TECHNOLOGY, BANKING AND CORPORATE FINANCE, REAL ESTATE, and various ENTREPRENEURSHIPS, in addition to being productive BOARD MEMBERS for many prestigious organizations/businesses.
As you can see, this is clearly an exciting and fascinating time for the Penn Towne Chapter of the Links, Incorporated.  The official re-launch of our website will serve to not only act in a liaison capacity between our members and the Philadelphia community we serve , but will also help to keep all interested parties apprised of the various projects that we are currently involved in as well as  future  projects. We invite you to visit our website often, follow our current and pending programs and most importantly, continue to support us and the worthwhile causes and charitable endeavors that we pursue for the benefit of our community.
Yours in friendship and service,
Caroline DeMarco
President
Penn Towne Chapter of The Links, Incorporated
The Links, Incorporated is an international, not-for-profit corporation, established in 1946. The membership consists of nearly 14,000 professional women of color in 283 chapters located in 41 states, the District of Columbia and the Commonwealth of the Bahamas. It is one of the nation's oldest and largest volunteer service organizations of extraordinary women who are committed to enriching, sustaining and ensuring the culture and economic survival of African Americans and other persons of African ancestry.