The Links, Incorporated is an organization of accomplished, dedicated women who are active in your community. The Links members are newsmakers, role models, mentors, activists, and volunteers who work toward the realization of making the name "Links" not only a chain of friendship but also a chain of purposeful service.
Overview:
Consistent with the national organization of The Links, Incorporated, the goal of the Arts Facet of the Penn Towne Chapter is to produce and support programs to enrich the quality of life of individuals, through educational and engaging art experiences, and to increase and expand art activity throughout black communities. Over the past several years, the Penn Towne Chapter's Art Facet has created and supported art-related educational opportunities for minority youth and adults throughout the Philadelphia area.
Impact:
I.     The Penn Towne Chapter, in partnership with the Philadelphia Museum of Art, created an art-awareness and exposure program for young girls at the Russell Byers Charter School (Byers) in Philadelphia. Through this program, Byers students were invited to monthly sessions at the Philadelphia Museum of Art where they learned about different artists and art forms.)
II.     The Penn Towne Chapter has regularly competed in the Links National Poster Arts Competition. Historically, Penn Towne partnered with the Byers School to compete in this National competition. Students at these schools/organizations submit original works of art expressive of the theme established by the Links national organization for judging by the regional and national organization. In addition, Penn Towne annually recognized all students who participated in the competition and provided monetary awards and an art-related gift to the top three submissions.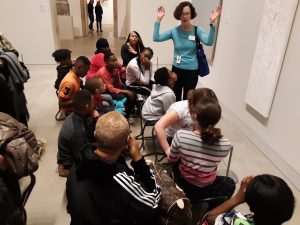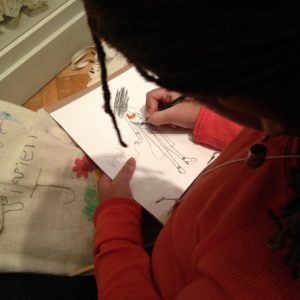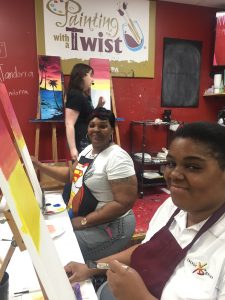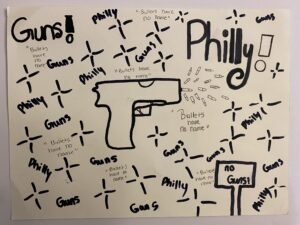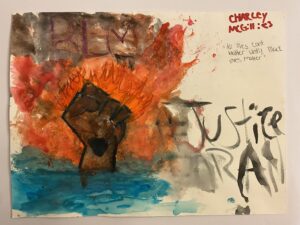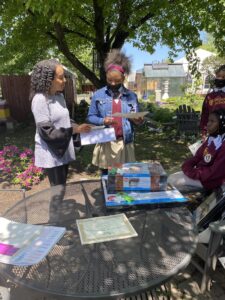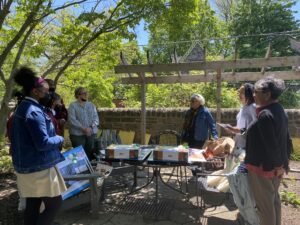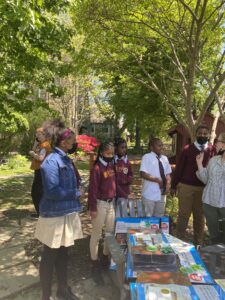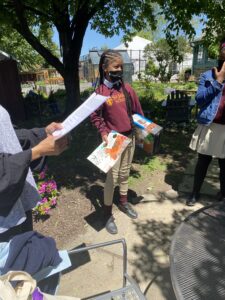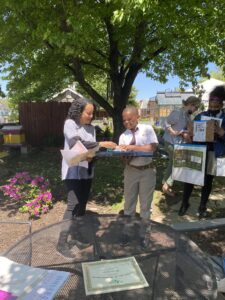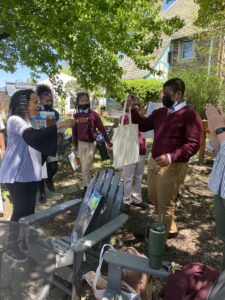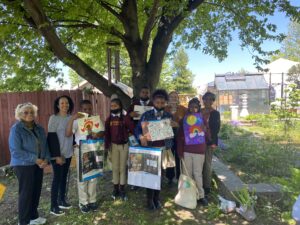 Overview:
The Links, Incorporated established the Health and Human Services facet in response to the chronic health disparities that persist in black communities and result in the decreased life expectancy of African-Americans and other people of African ancestry. The goal of HHS is to promote and facilitate programs that support the maintenance of good health and the elimination of chronic health disparities in communities of color through education, health advocacy, and optimal utilization of health resources.
Impact:
HHS facet has been involved in many community activities including promoting breast cancer awareness, Alzheimer's educational seminars, and Covid education and vaccination promotion. One of our main programs has been working with the women and children of Methodist Home Services – providing food baskets, home supplies, and various workshops with the topics of finances, mental health and wellness, resume building, and interviewing skills for job placement.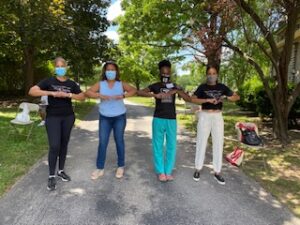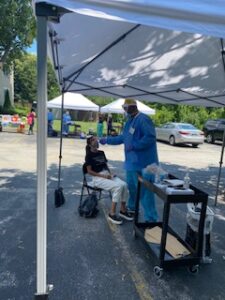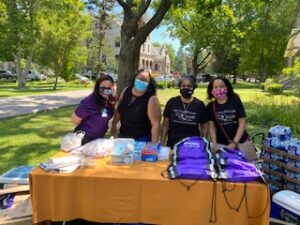 Overview:
The Links, Incorporated created its first program facet, Services to Youth, to equip black youth to use their intellect and spirit of achievement to become successful and productive citizens. The Services to Youth facet uses an integrated approach to prepare young people to succeed as healthy citizens in the global workforce and to promote healthy lifestyles within families and communities.
Overview:
The National Trends and Services facet is tasked with eliminating disparities by reducing barriers to resources through advocacy, education, and service.
The facet's goals include increasing the number of sustainable and measurable programs; increasing collaborative partnerships; and extending our existing initiatives to include communities identified as having the greatest need.
Overview:
The International Trends and Services facet provides services and delivers transformational programs to people of African ancestry globally so that they may have a better quality of life. Programs are designed and developed to service educational, health and cultural needs and to help people emerge from poverty. A primary objective of our international work is to enrich the lives of women and their families.